Himalayan Art of Vitality and Wellbeing for Women
The retreat focus is hormonal health, vitality, beauty and feminine well-being. You will find out the secrets of longevity from traditional Tibetan and Ayurvedic medicine and from modern Western medicine. You will experience the power of diet, rejuvenating herbal elixirs (chudlen), aromatherapy, special Tibetan yoga exercises, dance and meditation. You will learn gentle massage and therapy to restore your life energy.
Date: 23-26th of March 2023
Place: Pension SPA Gorski Potok (https://www.gorskipotok.eu)
For whom: women (aged around 30-50) who want to recharge their batteries, connect to themselves, and indulge in feminine body and soul care. 
Preliminary program (possible changes - depending on the situation on the spot)
Defining your Typology according to Tibetan Medicine
Intake of Himalayan rejuvenating herbal elixirs
Cleansing diet
Breathing exercises
Tibetan healing yoga
Tantric dance meditation and Mudra dance movement
Healing and empowering mantras
Longevity Meditation
Lectures on Tibetan rejuvenation protocols and modern Western science.
Massages and therapies for longevity, including the special "La" vital energy massage, (we will work in pairs).
Aromatherapy body oils specially formulated for this retreat
Evening SPA and sharing circle.
The retreat will be in English, basic knowledge of English is required (we can translate if necessary).
Price: 8.750 CZK( about 365 EUR, 1690 PLN)
(Advance payment by tranfer 5750CZK to book your place, and 3000CZK to be collected in cash at the venue)
The price is all inclusive: includes accommodation, quality food, scripts, lectures, aromatherapeutic body oils, SPA, herbal elixirs for women's health (e.g. Orchid Ojas - Himalayan orchid root potion, shilajit, honey chudlen made from 100 flowers, golden milk and more).
With whom: Dr. Anastazie Holecko (Traditional Tibetan and Western Functional Medicine) and Kamila Narayani Orsag (Ayurveda, Yoga and Tantra, www.navaratri.cz)
Register: anastazja.holecko@sorig.net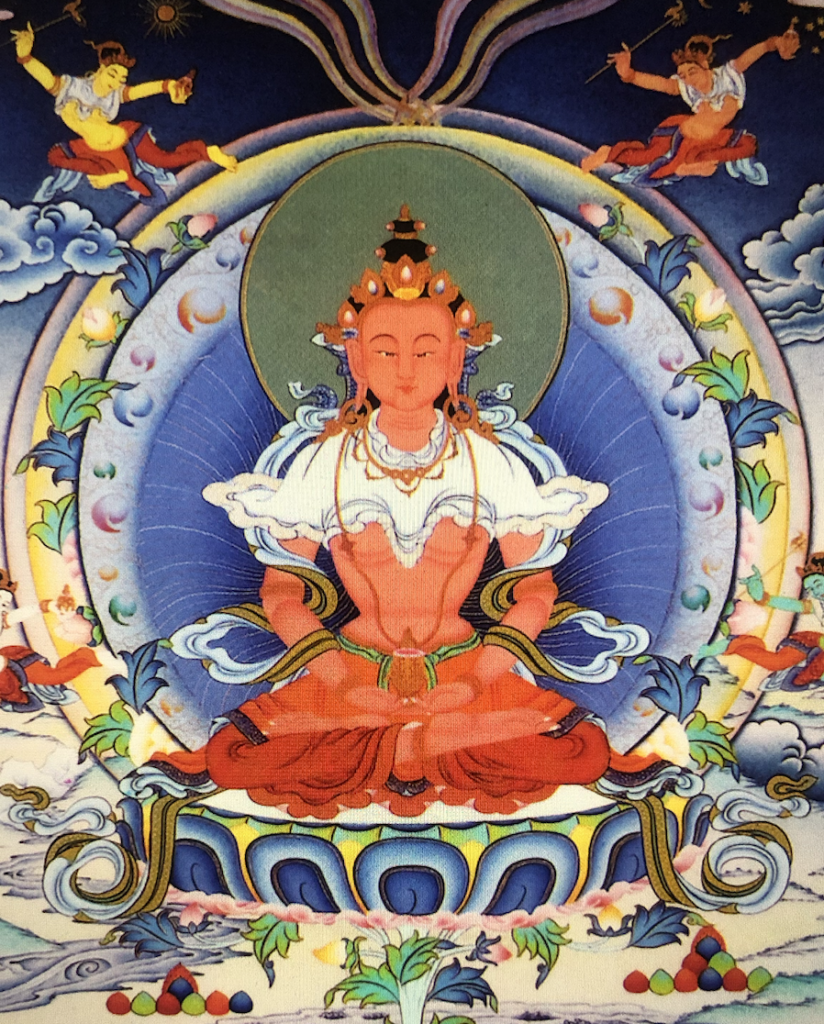 DISCLAIMER
The retreat provider is not a health care facility and does not provide health services within the meaning of Czech law Act No. 372/2011 Coll. The provider expressly informs the client that the services are not health services and do not replace health care within the meaning of Act No. 372/2011 Coll. The client expressly declares that she uses all services at her own responsibility.
The retreat is not suitable for pregnant and breastfeeding women.
CANCELLATION TERMS
1. In case of cancellation up to 20th day (3 weeks) prior to the beginning of the retreat the advance payment is fully refundable.
2. In case of cancellation between the 20th till the 14th day prior to the retreat 30% of the advance payment will be refunded.
3. In case of cancellation later than 14 days prior to the beginning of the retreat the fee is NOT refundable (due to organisational costs involved).
4. To cancel your participation send an e-mail to kamila@navaratri.cz
5. Based on the e-mail sent back to you as a response to your cancellation,
the amount will be refunded to the bank account it was sent from, up to 14 working days
6. In case of cancellation from behalf of the organizers, the whole advance payment will be returned to the bank account it was sent from, up until 14 working days.